Children's Moment for 17-Mar-19
17-Mar-19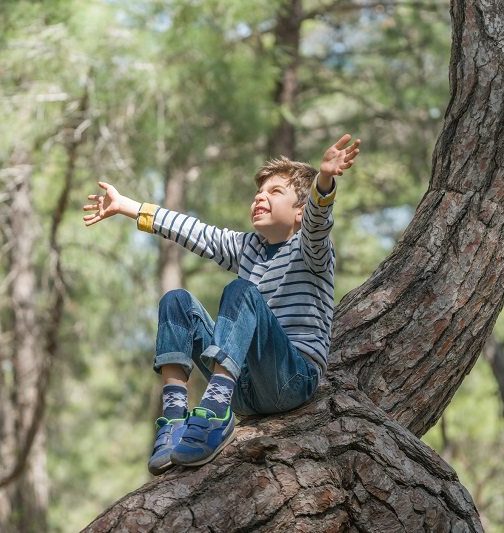 I really loved to climb trees when I was your age. There was hardly a tree in my neighborhood that I wouldn't climb and no time of the year when I wouldn't climb them. That's why I ended falling out of a tree onto some ice on the ground. It wasn't a long fall, but I did hit my head.
I picked myself up and I went home and told my mom about it. She called the doctor and the doctor said that she would have to wake me up every hour during the night to make sure my brain wasn't hurt.
So instead of putting me to bed, she and I sat out on the couch with a timer. She sat with me all night and woke me up and then hugged me so I could fall asleep again. I felt so safe.
The story for today is a time when Jesus was like that. He said he felt like a mother her, who just wanted to gather her babies under her wings and keep them safe.
So when you're feeling sad, or hurt, or maybe just need a hug, remember that God wants to wrap God's arms around you and hug you and hold you until you feel safe.

Let's pray.
God, sometimes we feel sad, or lonely, or scared. Help us to remember that, even though we can't see you, you are always there. Help us to remember that you want to hug us and hold us until we feel safe again.
And, as we remember that, help us to share that with someone else who might be feeling sad or lonely or scared.
Amen.