Devotion for December 12, 2011 – All I Want for Christmas is—- Time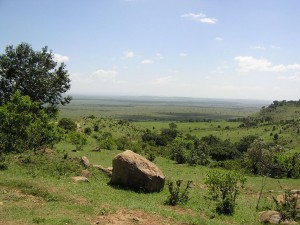 Today's Scripture Reading
Isaiah 40:3-5
3 A voice cries:
"In the wilderness prepare the way of the Lord;
make straight in the desert a highway for our God.
4 Every valley shall be lifted up,
and every mountain and hill be made low;
the uneven ground shall become level,
and the rough places a plain.
5 And the glory of the Lord shall be revealed,
and all flesh shall see it together,
for the mouth of the Lord has spoken."
Scripture taken from The Holy Bible, English Standard Version. Copyright ©2001 by 
Crossway Bibles
, a publishing ministry of Good News Publishers. Used by permission. All rights reserved. Text provided by the 
Crossway Bibles Web Service
.
Today's Devotion
As we continue through the season of Advent, my thoughts turn to the subject of time. We usually reserve such meditations to the following month as we begin the new year. It is also appropriate now.
The testimony of Scripture is that God is patient and well organized. There is a clear and specific plan for the creation and its creatures. God doesn't rush it, and in fact spent thousands of years preparing humankind for the coming of the Christ. An ancient prayer says that God "…made all ages a preparation for the coming of the Holy Son…" Thus all of human history up to the time of the birth of Jesus was Advent, a preparation for the coming of the Christ into the world. Christ came in the fullness of time, neither too early nor too late, in accord with God's plan.
When we devote four weeks in the church year to preparing ourselves for the celebration of Christmas, it encourages us to think of time in a more personal and immediate way.  Time is often a great crisis for us, both in secular and spiritual life. We don't have enough time to do anything the way we really want to.
We want Christmas to be the exception to that. Instead, it is more likely to be the ultimate exaggeration of the problem. Gifts to buy, decorations to prepare, programs at church to plan and attend, meals, parties, and much more.  It all adds to the sense of urgency and leaves us panting for more time.
My point is simply to remind us that preparing ourselves on the inside for the celebration of Christmas is really more important than the outside. When we make special effort to set aside time for that internal preparation we are much rewarded. Our celebrations become joy filled and uplifting.
In spite of the external pressures, we can still choose!  We can take time for the spiritual side of Advent, if we only decide it is important enough.  I will be trying very hard to do that this Advent season. Won't you join me?
Peace to all,
Bob
---
Today's devotion was shared by
Robert Shaw
Robert Shaw (Pastor Bob) is an associate pastor of DisciplesNet Church, an elder at Southport Christian Church, Indianapolis, and a Regional Elder for the Indiana Region of the Christian Church (Disciples of Christ).