Devotions by Marci McGowan
Marci is one of our more prolific writers. Here is a collection of her devotional words.
So now you can pick out what's true and fair, find all the good trails! Lady Wisdom will be your close friend, and Brother Knowledge your pleasant companion. Good Sense will scout ahead for danger, Insight will keep an eye out for you. They'll keep you from making wrong turns, or following the bad directions Of those who are lost themselves and can't tell a trail from a tumbleweed, These losers who make a game of evil and throw parties to celebrate perversity, Traveling paths that go nowhere, wandering in a maze of detours and dead ends.
Proverbs 2:9-15 (the Message paraphrase)
Moral character makes for smooth travelling; an evil life is a hard life.
Proverbs 11:15 (the Message paraphrase)
Back in the day, or when I was a teenager in the 1980s; there was a popular rock song, "Kyrie Eleison."  It translates to "Lord, Have mercy down the road I must travel."  The song's creator was an 80s rock group called, "Mister, Mister."  The 80s teens had turned into a rock anthem.  The song became larger than life, and a part of the popular culture at that time; even though it had religious overtones. In a way, the song also became my theme song for my life. It is one that I can remember hearing vividly over the radio.  I would turn it up and bang away on what I could find at the time, just to keep up with the beat and the rhythm of the song.  It was one of my favorites!
Lyrics
Kyrie Eleison, Kyrie Eleison, Kyrie
The wind blows hard against this mountainside across the sea into my soul
It reaches into where I cannot hide, setting my feet upon the road
My heart is old, it holds my memories, my body burns a gemlike flame
Somewhere between the soul and soft machine, is where I find myself again
Kyrie eleison, down the road that I must travel
Kyrie eleison, through the darkness of the night
Kyrie eleison, where I'm going will you follow
Kyrie eleison, on a highway in the light
When I was young I thought of growing old, of what my life would mean to me
Would I have followed down my chosen road, or only wished what I could be
Kyrie eleison, down the road that I must travel
Kyrie eleison, through the darkness of the night
Kyrie eleison, where I'm going will you follow
Kyrie eleison, on a highway in the light
Songwriters: John Ross Lang / Richard James Page / Steven Park George
It was also a favorite of the popular culture, even though it had religious overtones.
Lately, our church has been going through a "Kyrie Eleison" phase.  We do know our heritage, we are stuck in the present, and we are very unsure of our future.  About a week ago, the NC Regional Minister came up and had a talk with the church board.  She said we could become a Legacy church, we could do another "search and call" process, or we could hire someone to be an intentional interim minister.  This person would aggressively work with us to find what our next direction would be; or we could just simply start over, as a new church plant start.  We had also been looking at our declining overall numbers, both in members and in contributions.   Our building is still fairly new.  It was built in somewhere in the 203-2006 range.  We had even called in a new minister to help us move forward into our future.  The whole process of even starting over left me feeling really insecure and scary; and that everything was up in the air again.  I was really glad to see NC Regional Bishop.  We had gone back years ago in our friendship.  Seeing her, was also poignant: I did not know what her presence would mean for the future outlook of our church.
We are going to have a discussion after worship service tomorrow.  I know it may not be what I'm wanting to hear.  I'm having to realize that this is God's time we are talking of.   We humans are incapable of seeing beyond what lies in front of us.  Sometimes, I'm glad that's the case; other times, I am wanting to know now!
While we cannot the future road ahead, I am leaving you with these words of hope. May God our Father himself and our Master Jesus clear the road to you! And may the Master pour on the love so it fills your lives and splashes over on everyone around you, just as it does from us to you. May you be infused with strength and purity, filled with confidence in the presence of God our Father when our Master Jesus arrives with all his followers.
1 Thessalonians,  3:11-13 (the Message paraphrase)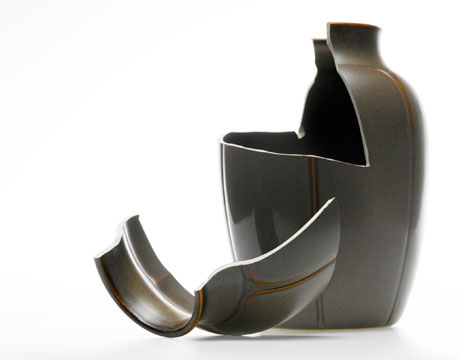 Time still marches on no Matter what.
God Bless!
I'm looking forward to singing the Easter Alleluias!
Marci
Views: 165, Words: 821