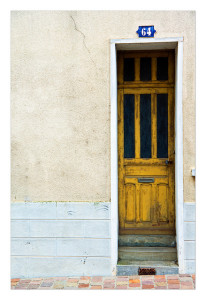 Luke 13:23-24
Someone asked him, "Lord, will only a few be saved?" He said to them, "Strive to enter through the narrow door; for many, I tell you, will try to enter and will not be able."
Our Lord and Savior,
    the One who waits inside the door to lead us to life;
Do not let pride rule us,
    so we assume we are saved.
Set our hearts on you,
   so that when the time comes we are ready to enter in.
In the name of your Son, Jesus.
                                                            Amen.