Lord, Make Us Instruments of Your Peace
To watch this video on YouTube, click here.
For your daily devotions and worship.
We are called by Christ to be healers, in our families, neighborhoods, churches, and world or, as this hymn puts it, instruments of God's peace.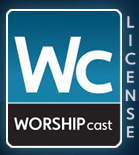 Internet song performances on this web site are authorized by the WorshipCast License.