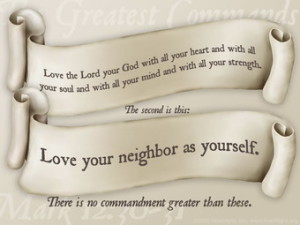 1 John 2:3-6
Now by this we may be sure that we know him, if we obey his commandments. Whoever says, "I have come to know him," but does not obey his commandments, is a liar, and in such a person the truth does not exist; but whoever obeys his word, truly in this person the love of God has reached perfection. By this we may be sure that we are in him: whoever says, "I abide in him," ought to walk just as he walked.
God of Perfect Love,
    Help us be obedient and true to you,
      so we may have the ability to
        walk as you walked.
In the name of the One who showed us the Way.
              Jesus the Christ.
                                        Amen.